8 mai 2009
5
08
/

05
/

mai
/

2009
15:57
I bought a block of bamboo paper from Hahnemühle, mixed media, made with 90% of bamboo fibre, 125 lbs, and am rather happy with. They say it helps to protect nature, to stop deforestation. Maybe, I hope so. Anyway, it is a good paper.
Also, posted on IF for "cracked", because of the background texture!
C'est un papier Hahnemühle multi-usage, à 90% fabriqué à base de fibres de bambou, 265 g/m², à grain assez fin je dirais. J'aime bien, surtout si ça favorise le respect des forêts primaires, ou ce qu'il en reste. On n'en est jamais sûr mais bon, on fait ce qu'on peut!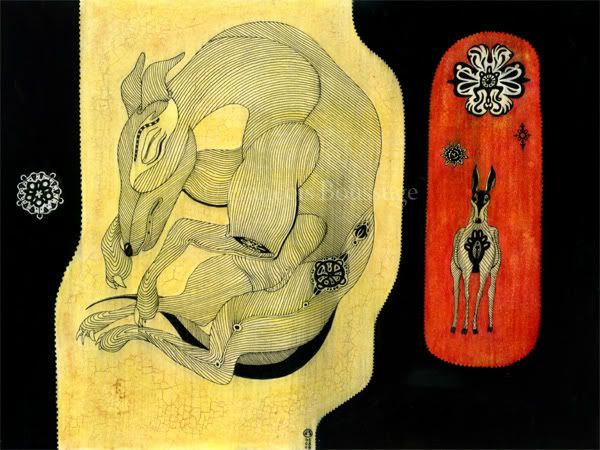 Dream
Techniques mixtes (30 X 40 cm)
Mixed media (11,8" X 15,7")